▷ Dota Hotkeys – Warcraft 3 Tool Download (Customkeys for Dota 1)
Download ▷ Dota Hotkeys – Warcraft 3 Tool Download (Customkeys for Dota 1) for FREE
Hi Dota players! Here is theDota Hotkeys Downloadpage:
Dota Hotkeysis a great tool for Dota players who needitem hotkeys! Read on…
What is Dota Hotkeys?

TheDota Utility ToolcalledDota Hotkeysis a small application for yourinventory keys.
Dota Hotkeys is really simple to use.
Set item hotkeys fast.
More functions like hp bars & quick chat.
| | |
| --- | --- |
| Warcraft 3 Tool Name: | Dota Hotkeys |
| Language: | English |
| Release Date: | 2012 |
| Map Size: | 199.7 KB |
| Downloads: | 171,512 |
Dota Hotkeys Download
Get Dota Hotkeys now and set the item keys on the customkeys that you need!
This works for Dota RGC, Dota Allstars, Dota Ai and Dota LoD. bling
Here is the Dota Hotkeys Download:
Dota Players love to play slots (Free to Play):
Just click on the button and sign up on the page to play casino slots for free.


Dota Hotkeys Features
These are the Features and Benefits ofDota Hotkeys:
Setup Dota Item Hotkeys in 10 seconds!
You can use the Dota Hotkeys for RGC, Battle.net or Garena!
Simple and fast usage.
Dota Hotkeys can show ally & enemy HP bars.
Edit and setup quick chat functions (commands that you need often).
You can disable the windows key (many people hate it when you get throwed out of the game, if you click the windows key accidentally).
Works with the new Warcraft 3 Patches 1.28, 1.27b, 1.27a and so on…
Dota Hotkeys works with all networking systems (Windows 10, 8, 7, XP, Mac)
Dota Hotkeys Installation Guide:
Setting up the Dota Hotkeys is super duper easy:
Step 1: Get the Dota Hotkeys Download.
Step 2: Unzip the file and double click the "dotahotkeys.exe"
Step 3: Now you will find this tray icon on your desktop (in the lower right corner).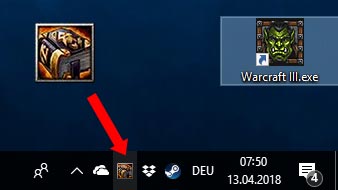 Step 4: To open theDota Hotkeys Settingsjust rightclick theDota Hotkeys Icon.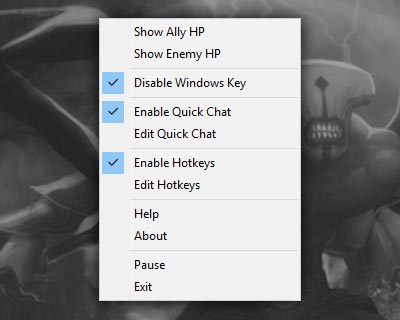 That's it!
Set Dota Item and Chat Hotkeys:
To setup Dota Item Hotkeys just make a rightclick on the Dota Hotkeys Icon and choose "edit hotkeys".
To edit the Dota quick chat function, choose "edit quick chat". bling

If your run any errors with the Dota Hotkeys Tool just restart the application and it will work again.
For more Warcraft 3 and Dota Hotkeys check this. 8)
Any questions?